Regular price
Sale price
Rs. 399.00
Unit price
per
Sale
Sold out
What's Inside The Box

• One Colouring Roll
• 12 Crayons
• 6 Double Sided Wall Stickers
• App Activation Code ( You can use in 3 Mobiles)
How to Use/Reuse?

•Use any sketch pen, pens with water-soluble inks or washable crayons

•To erase, wipe it with a wet cloth

•To clean wax crayons use regular eraser

•Do not use ballpoint pens or markers
How To Use Mobile App?

•Download Inkmeo App from the App Store/Play Store

•Click Inkmeo AR

•Scan QR code/ Enter Serial Number given at the bottom right corner of the roll

•For books you can find the activation code on the 2nd page.

•Click Validate

•Click the product and enjoy the AR experience
Share
The world of clowns and acrobats make people cheerful and excited in a fun and mesmerizing way. Inkmeo helps you reminisce about the fun in circuses and introduces a completely new form of entertainment and talent to your kids. Watch and revel in the joy on your kids' face as they color and learn about clowns, acrobats, magicians, tamers and trained animals and give them new perspectives to think of.
View full details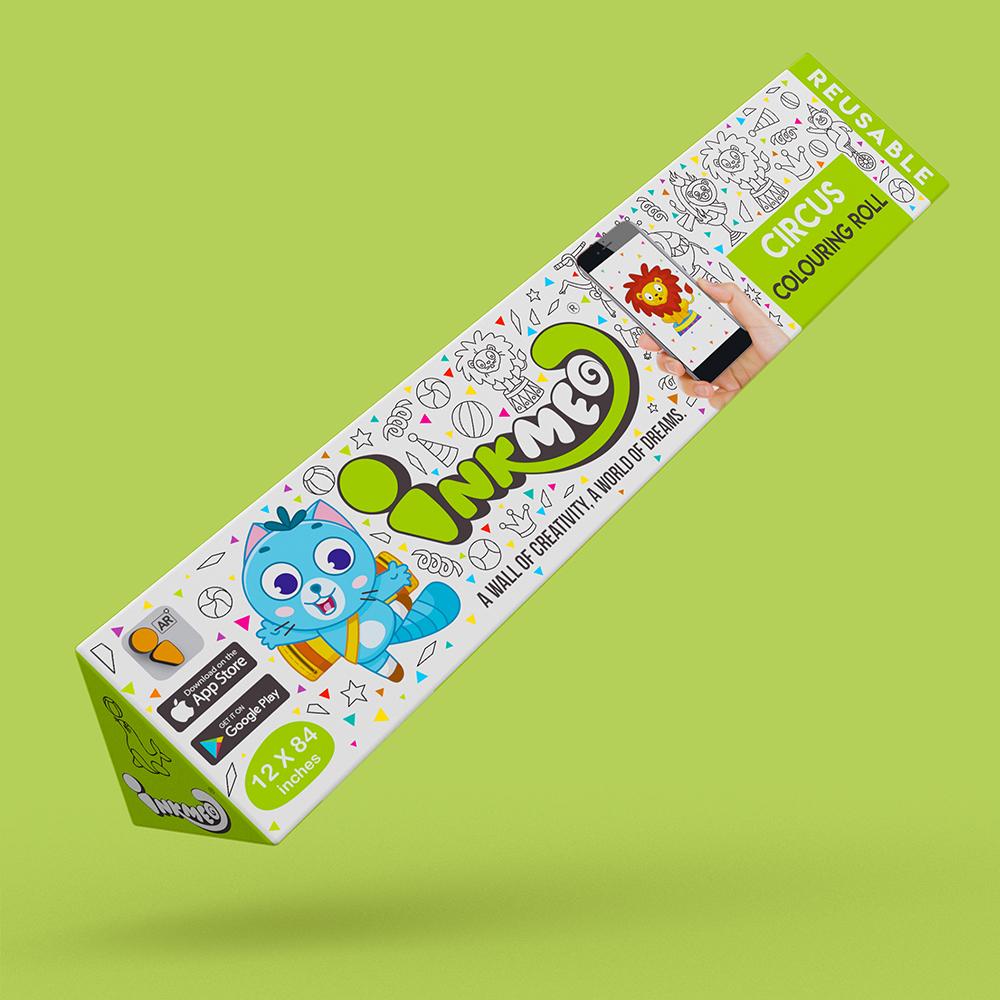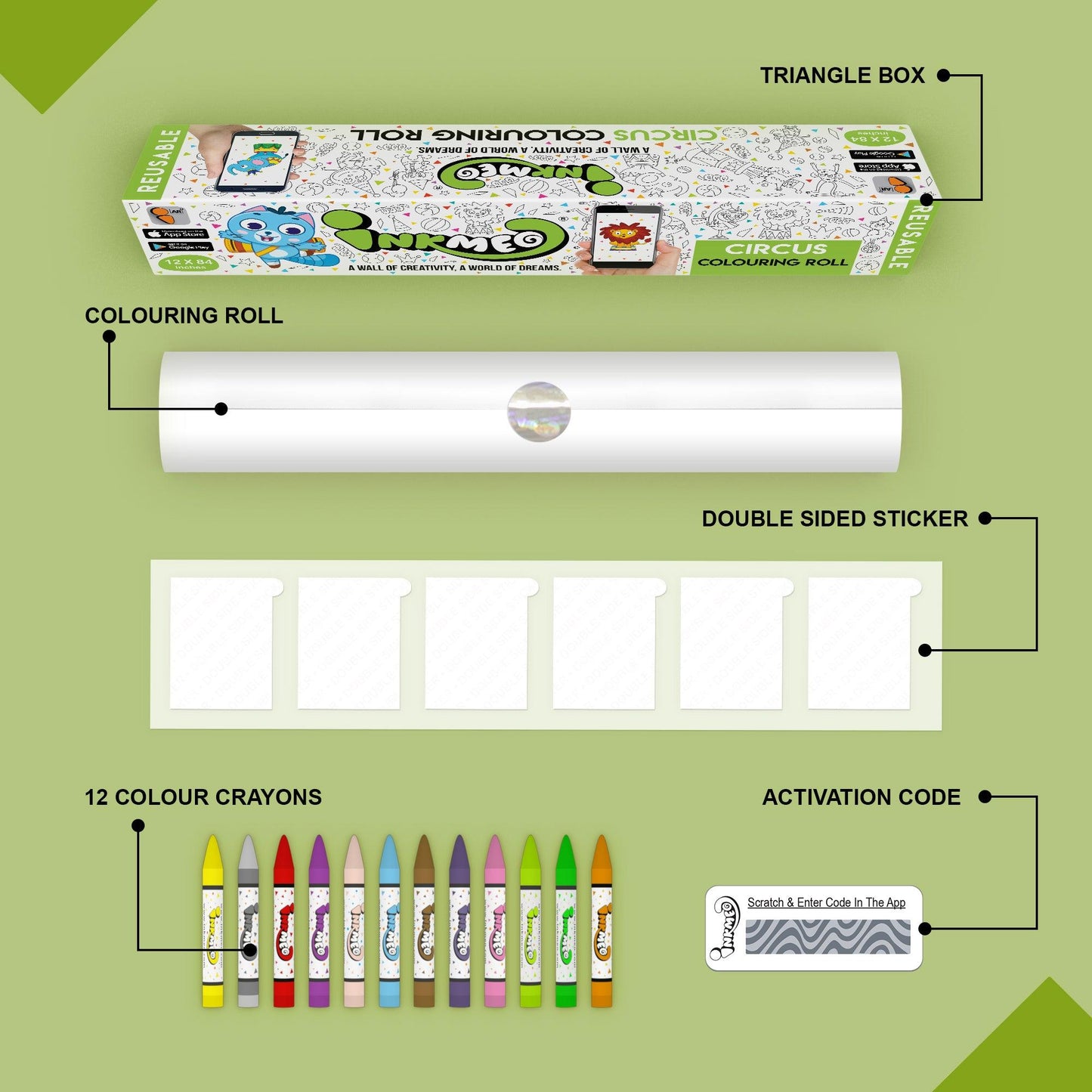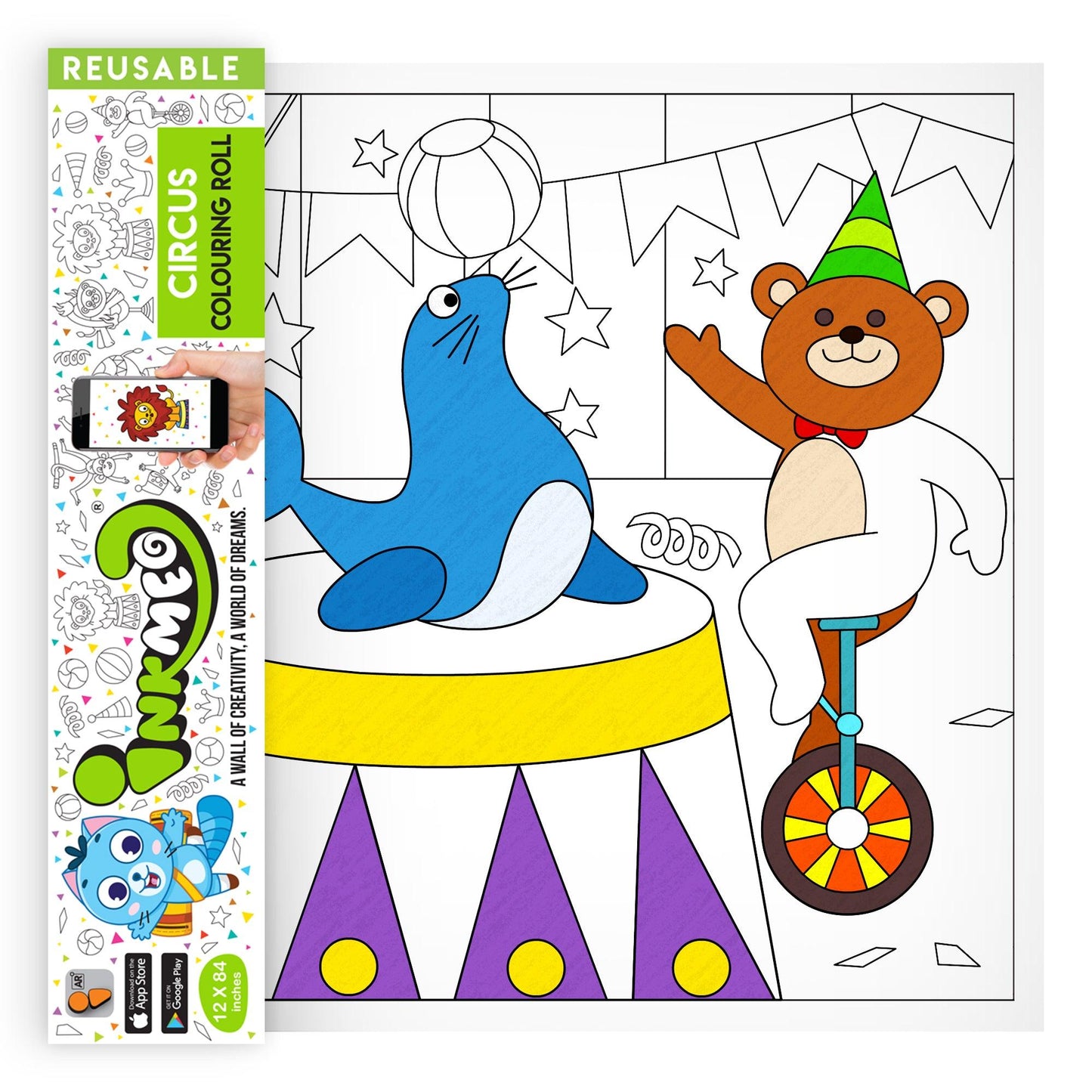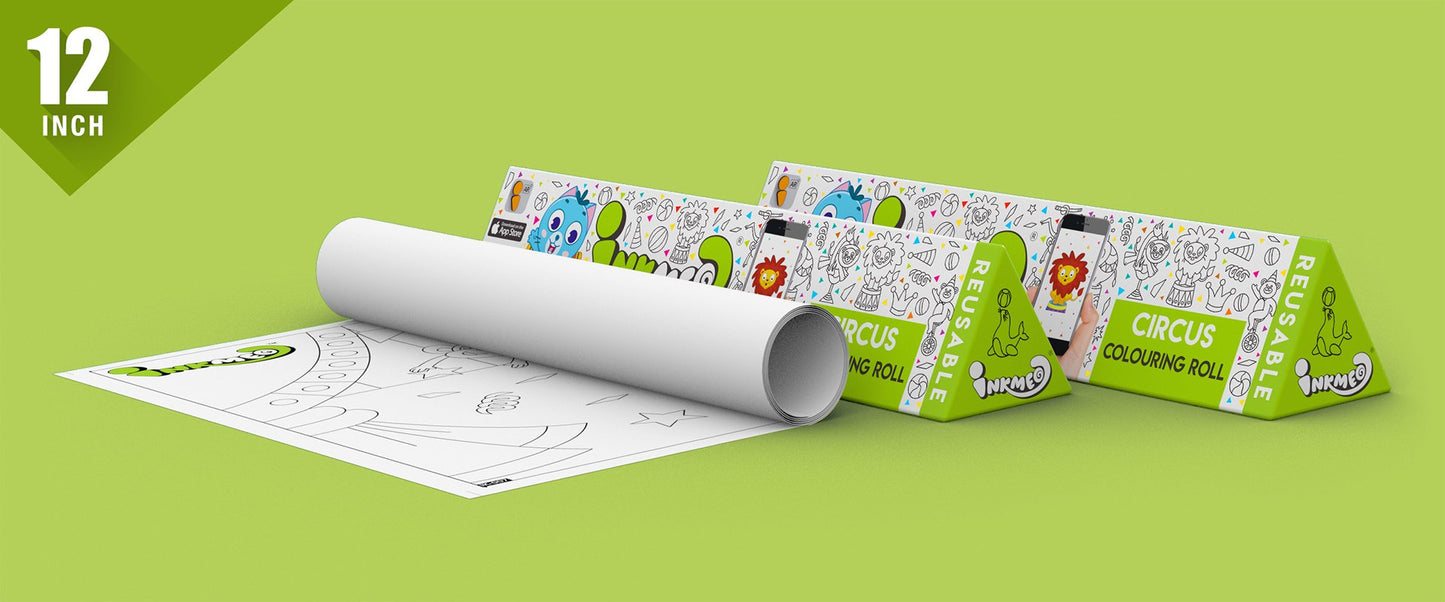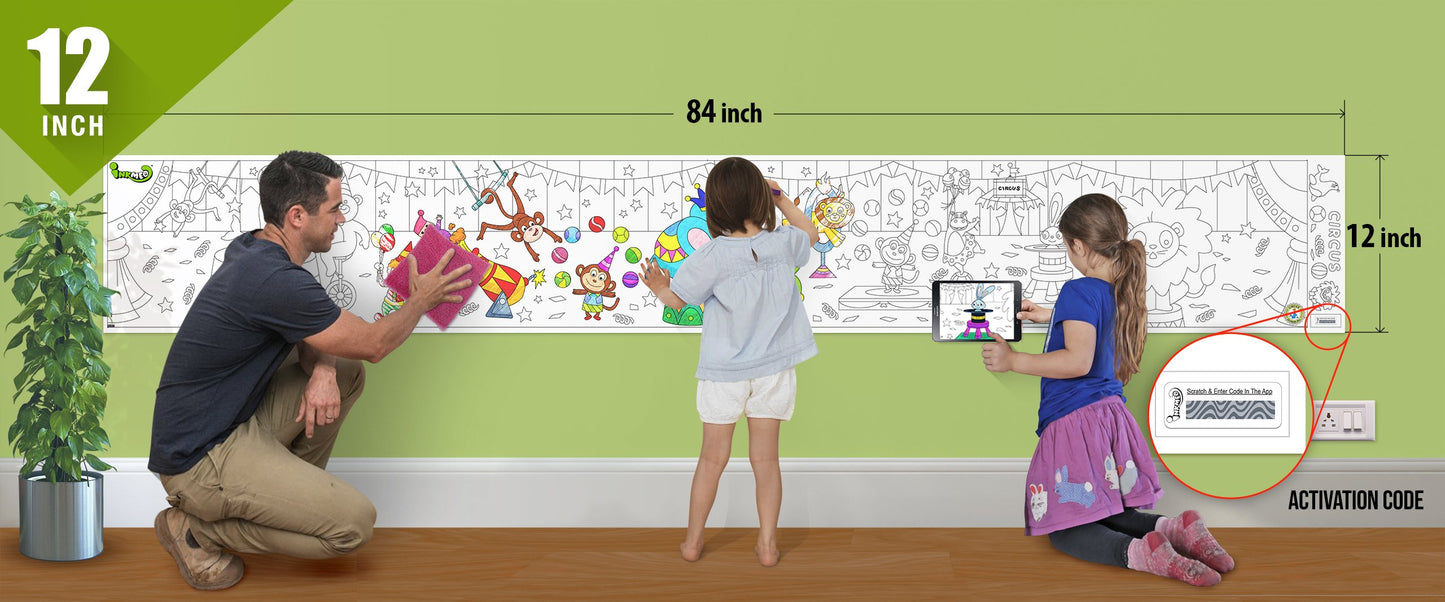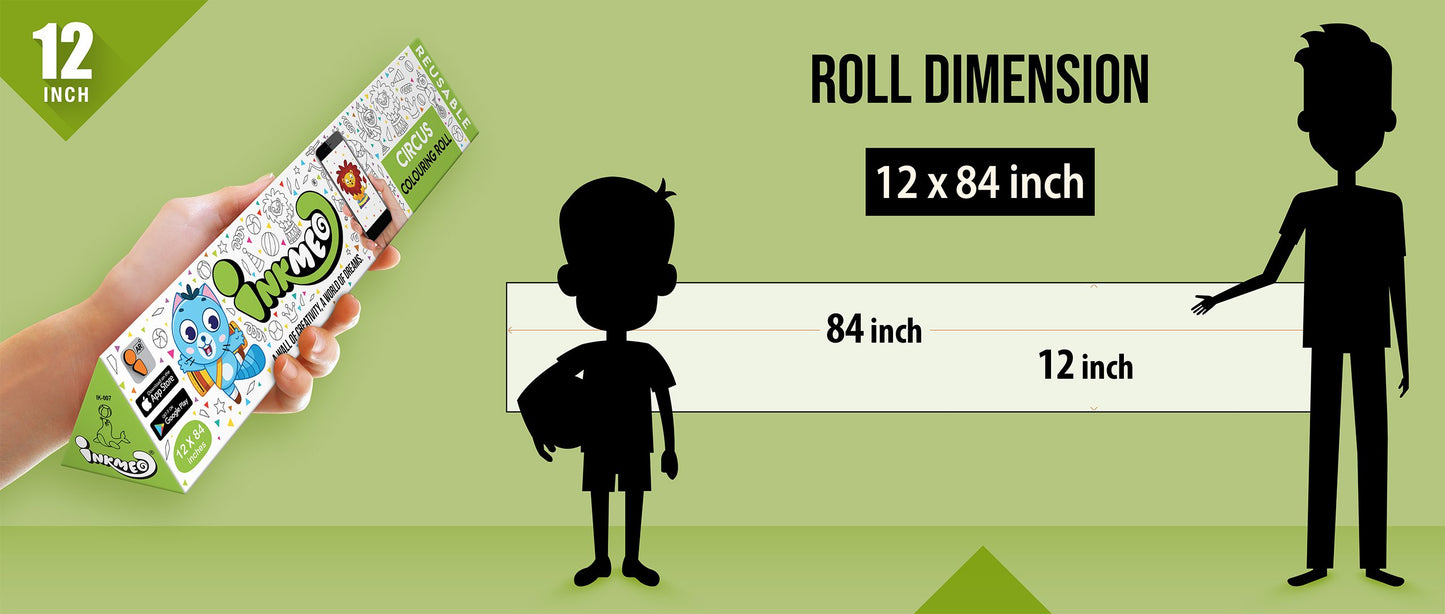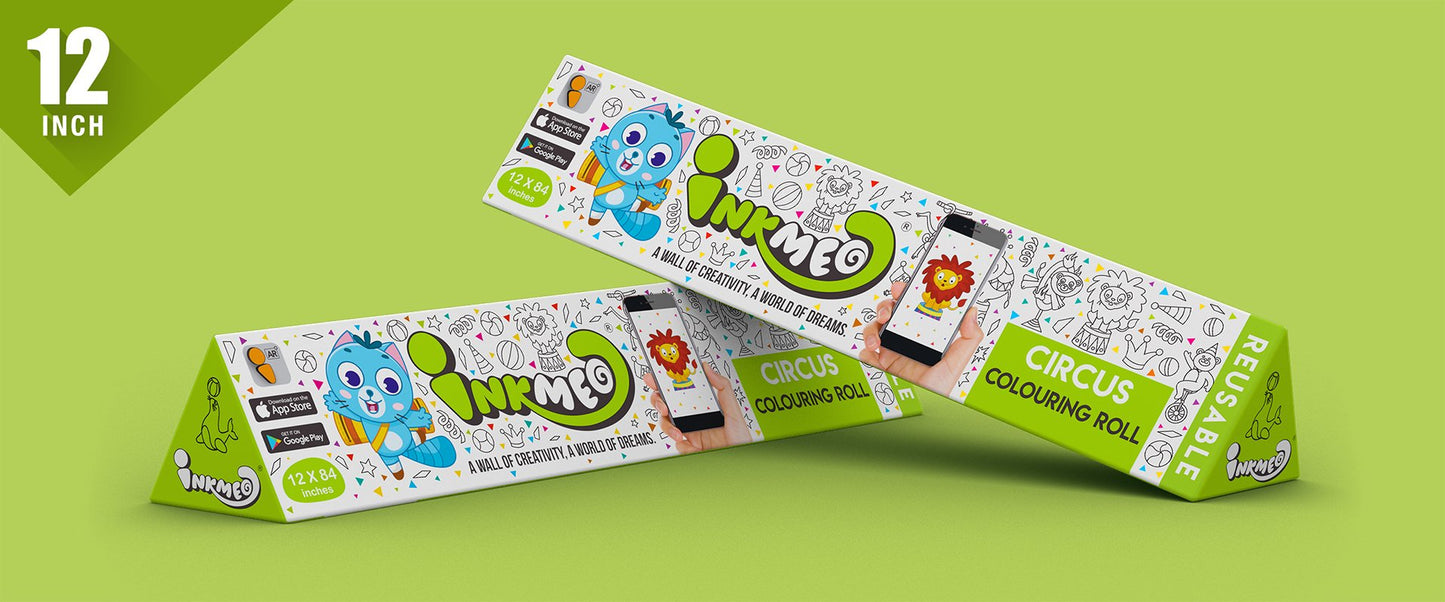 Perfect way to enjoy the circus from home.
Inkmeo's Color Rolls Brings The Circus To Your Home
Cute designs that appeal to both kids and adults alike
Adorable Circus Designs. My kids are really enjoyed while colouring
Brings The Joy of Animals In The Circus To Life
Enhances the experience of seeing animals perform by allowing kids to interact and color them.
Encourages physical activity among children through creative play
This Circus Colouring roll Promotes A Healthy Lifestyle And Physical Activity Among Children
Perfect gift for children who enjoy the circus.
A Great Gift Option For Kids Who Love The Circus
Circus Colouring Roll (12 inch)